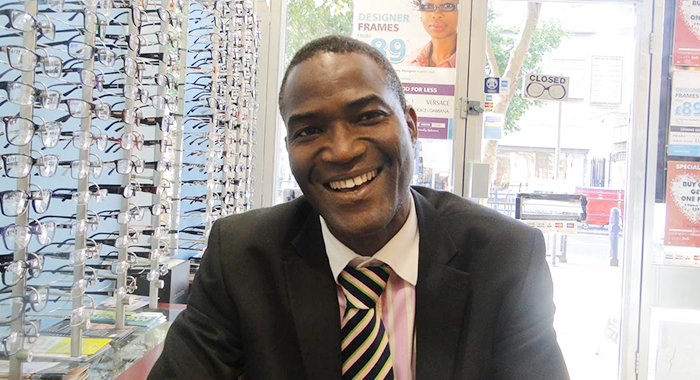 My name is Anthony Okenabirhie, I own and manage Eyeland Visioncare.
In today's culture of huge, corporate, franchised opticians, you'll get a real breath of fresh air when you visit Eyeland: a truly independent practice where first class service, expert advice and real value for money are a way of life.
You could think of us as a little bit of home cooking in a world of fast food restaurants!
We are the area's leading independent opticians, and we pride ourselves on offering a personal service which is truly second to none.
We understand the incredible value of regular eye tests. They not only check your vision, but allow a trained expert to identify all manner of potential health issues, from diabetes to hypertension. But we also understand that having your eyes tested is not always at the top of your list of priorities! That's why we aim to make the time you spend with us as easy and pleasant as possible.
When you visit us at Eyeland Visioncare, you'll feel like you're the most important person in the world! My team and I will take all the time you need to talk through your concerns, test your eyes, and (if necessary) discuss corrective measures such as glasses or contact lenses. You'll get absolute first-class advice, that's based on giving you exactly what you need.
And should you need corrective lenses, we carry a huge selection, in all price ranges – so you're bound to find something that suits you perfectly!
So make an appointment with Eyeland Visioncare, and see just what great service is really like!
On the pages of this site you'll find information about our range of services and products, the latest news, amazing special offers, and even some great competitions to win fantastic prizes.
If you wish to book an appointment, or you have any questions or concerns, please contact us today, and one of our friendly, professional, highly trained team will contact you as quickly as possible.
Best regards,
Anthony Okenabirhie.
BSc (Hons.) MCOptom.